It's really easy!
To help you familiarize yourself with Audiobook Quest, we've put together four short videos covering how to use the site, how to download your audiobooks and how to copy your audiobooks to CD.
Each of these videos lasts just a few minutes and covers everything you need to know to get going.
Click on any of the images below to watch that video.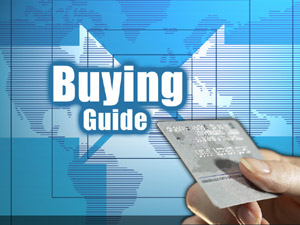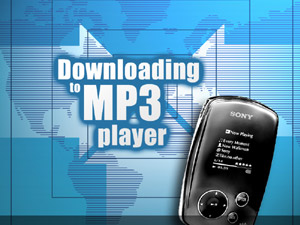 Answers to your questions
Below are answers to some of the questions you may have. If you need an answer to a question we have not included, please view the Knowledgebase or submit a support ticket to the Support Centre. We will do our best to provide an answer as quickly as we can.
Audiobook Quest is a partner of Spoken Network and as such, is a website set up to help promote the wonderful world of downloadable spoken word audio content. It is not tied to any one publisher and so is completely independent and impartial as far as content, reviews and marketing are concerned. When creating the site the aim was to provide an informative and easy-to-use site for lovers of spoken word content and allow the easy downloading of the titles of your choice. Hopefully, we have fulfilled that aim, but if you have any suggestions as to how we could improve it, please do not hesitate to Contact Us.
What format do I receive the audio in?
We make use of two formats; mp3 and WMA. Both of these formats will play on PCs and Macs and most portable players. The publisher chooses which format they want the files to be distributed in. When you purchase a downloadable title from this site, you will be taken to a special area of the site where you can choose from a variety of file formats. If you have a high speed connection you will probably prefer to download the highest-quality file available. If you have a slow Internet connection you can choose to download a file that is smaller in size. It will not be of quite the same quality, but it will still be very listenible.
Can I use these files on an iPod?
Yes! All you need to do is burn the files to CD first. (This is a step we'd always recommend as it is wise to make a physical backup copy of anything you buy just in case your computer ever fails or is stolen.) And then rip that CD straight into iTunes. You can then transfer the audio to your iPod in the normal way.
Can I copy the files onto audio CDs and listen on my hi-fi or in-car system?
Yes! Copying the files to an audio CD on your computer is quick and easy, particularly if you are using Windows. To watch a short demonstration of how to do it Click Here.
How easy is it to download the files once I have purchased them?
It is very easy. Once you have made your purchase you will be taken through to a special part of the site where you can download the files you have purchased. Easy-to-follow instructions are provided on the download page. If you do run into any problems at all, which is very unlikely, you can always contact us at our Support Centre, and we will be happy to help in any way we can.
Do I need any special software to play these audio files?
No. All the files on this site will work on a standard PC.
Yes! If you are not 100% happy with your purchase just let us know and we will refund your money in full. This means you can purchase from us with complete confidence.
Am I breaking the law by downloading these audio files?
Absolutely not! ALL of the content on Audiobook Quest has been approved by the publishers and copyright holders. As a paying customer you are entitled to download and listen to these files as often as you wish and on whatever equipment you wish. However, like any other media, it is illegal to make copies of the files and give them to other people.
How long will it take to download the audio files?
It will vary greatly depending on what kind of Internet connection you have. If you have a broadband connection it will take just a few minutes per part. If you have a 56k dial-up connection it will be considerably slower. If a recording is several hours long we will have split it into several parts to make it easier to download so even if you are on a slow connection, you can start listening to the first part while the others are downloading.
Can I listen to a sample of the audio before I decide to make a purchase?
Yes! All of the titles on Audiobook Quest include a five-minute sample that you can listen to before deciding to make a purchase. The recording you hear will not sound as good as the audio you will download once you have made a purchase as it has had to be compressed a great deal to allow easy streaming on all the different connection speeds.